Introducing Team USA's next coach: Gregg Popovich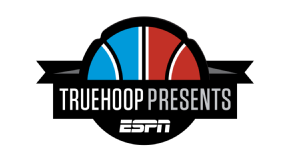 SAN ANTONIO — You crave the recipe of his secret sauce. You believe you've identified some of its special ingredients: draft foreign players, shoot corner 3s, emphasize defense, share the ball, victimize trembling sideline reporters.
You'd like to believe you've captured the essence of the bearded coach stomping along the sideline — a blend of Midas, Yoda and occasionally a teeth-baring pit bull.
But, in truth, you haven't — you never could — because you don't fully realize the simple truths of his journey: how the man who demands respect through discipline and selflessness was once an impatient Air Force cadet who complained vociferously (and repeatedly) to his coach about a larger role. How his bid to represent the United States in the Olympic Games as a player was squashed by petty politics. How his wish to coach the 2008 Dream Team was crushed by miscommunication and subterfuge. How he was passed over — twice — for the very Spurs job he now holds. How when he finally got that job, he spent his weekends passing out free wieners in a parking lot hoping to generate basketball interest in a football-crazed state.
Talk to players, coaches and executives who have worked with Gregg Popovich, and they'll say these are the events that shaped him. Tremendous obstacles. Cold, hard truths. Popovich may float above the fray now, but he earned that ascent — one gritty step at a time.
Ask Popovich about any of this and he'll cut you off. None of it, he insists, resonates as much as you think it does. "My disappointments aren't anything to do with what you mention," he says. "They have to do with times we had opportunities to win a championship, and we didn't."
To hear him tell it, he has shed those other disappointments like old snakeskin. But make no mistake: Gregg Popovich's appointment as coach of the USA basketball team for the 2020 Olympics is a significant personal triumph. Popovich will take the reigns of the Olympic basketball program in the wake of an uninspiring showing in Rio that, while producing the expected gold medal, raised questions anew about the United States' ability to cobble together a collection of superstars on short notice and implement elite results. Popovich, whose teams in San Antonio have come to symbolize cohesion, has been lauded as the natural choice to lead a meld of substantial egos on the path to world success.
"But if you think this has all been easy for Pop," says former Spurs assistant (and current New Orleans head coach) Alvin Gentry, "then you don't know his story."
---
HIS NICKNAME WAS Popo. He was an aggressive, long-legged upstart guard from Merrillville, Indiana, with short, slick brown hair and boyish ears. And he was in a hurry to be good.
That didn't jibe with the Air Force Academy's structure, which was designed to make you wait your turn. Former teammate Dave Kapaska likened the Academy to a "leadership lab."
"In the first year you have to learn how to be a follower," Kapaska says. "After that, you learn how to be a good leader." Leadership came easily to Gregg Popovich. He was blessed with one of those personalities. But following others? That was a challenge. Why should he fall in line behind those he was certain weren't nearly as good as him?
"If you think this has all been easy for Pop, then you don't know his story."

Former Spurs assistant coach Alvin Gentry
Former Air Force assistant coach Hank Egan says that's the quandary Popo couldn't reconcile. "He was like most teenagers," says Egan, who coached Popovich as a freshman and sophomore at the Academy. "He was a brat when things didn't go his way."
Popovich pestered Egan repeatedly with reasons why he should be playing on the varsity for the legendary coach Bob Spear, instead of on junior varsity. "He let me know every day we were making a big mistake," Egan says.
And so he set out to prove it. Popo had been a post player in high school, but when he played for the Academy he had to learn to face the basket and handle the ball.
Cadets have precious little spare time, especially as freshmen, but, Egan says, Popovich migrated to the gym nearly every night, conducting drills with a rubber band around his legs to improve his balance. He'd turn out the lights and practice dribbling in the dark. He prided himself on defense and his toughness, says Bert Spear, the varsity coach's son who was a teammate in Popovich's class.
Popo chastised his teammates if their attention wavered. He wasn't afraid to take on bigger, stronger opponents. "He was the kind of guy that, if they looked at him wrong, he'd tell them, 'I'm gonna kick your ass,' " Spear says.
By the time Joe Kreimborg arrived at the Academy, Popo was already an upperclassman. Some of his peers delighted in berating the freshmen, their menacing insults delivered an inch from the cadets' quivering faces, but, Kreimborg recalls, Popo was far more interested in making the new kids laugh.
He loved sparring with the team trainer Jim Conboy, a beloved curmudgeon whose gruff demeanor belied the kindness with which he treated his athletes. Conboy was notoriously conservative and Popo delighted in ribbing him by plopping himself on the training table and declaring, "Wouldn't it be great if they allowed gays in the military?" In later years, when Popovich became an assistant coach at Air Force, he roomed with Conboy on the road, an interesting development since, by then, Popo was dating Conboy's daughter Erin, who later became his wife.
Over time, Popovich became a favorite of coach Spear, who named him captain in his final season, where he shared top scoring honors with 14.3 points a game. Spear chummed around with Dean Smith and every summer would pile his wife and four sons into his Country Squire and drive down to Smith's basketball camp. One summer the Spears family was introduced to one of Smith's new players, Larry Brown, the coolest guy on campus who wore loafers without any socks.
---
GREGG POPOVICH GRADUATED with a degree in Soviet Studies in 1970 and joined the U.S. Armed Forces basketball team, touring Eastern Europe and the Soviet Union, using his fluent Russian to brief his coach on helpful buzzwords.
His team won the AAU championship in 1972, and when he returned to the U.S., he learned the Olympic basketball trials would be held at the Academy. Jack Herron Jr., who was named to the 1972 U.S. Olympic selection committee, made it his charge to make certain Popovich received an invitation.
Herron, whose father Jack Sr. played for Olympic coach Hank Iba at Oklahoma A&M (later Oklahoma State), had just spent a year as an Air Force basketball assistant and recruiting coordinator. Popovich had earned rave reviews for his overseas performances, but they were neither televised nor publicized.
"It was a fight just to get him there," says Herron. Back then the Olympic team was selected from a pool of players representing AAU, the NAIA, junior colleges, the Armed Forces, and both the university and college divisions of the NCAA. Players were split into groups of 10 to 12 and assigned a coach. Popovich played for Indiana coach Bobby Knight; one of his teammates was forward Bobby Jones.
Jones remembers that Popovich was in his group but could not recall particulars of his game, even though Popovich led all players with a .577 shooting percentage. What Jones recalls with clarity, though, was how, before the last scrimmage of the trials, Knight informed the group that only two of them had a shot at making the final Olympic squad and the rest should pass them the ball to enhance their chances.
"The two guys were Kevin Joyce and me," says Jones. "I had never heard a coach be so honest. I don't know how Gregg and the other players felt about it."
Herron suspects the subtleties of Popovich's game were lost among the other candidates who were jacking up shots and looking to put points on the board. "Gregg could have been more showy," Herron says, "but he played the way Mr. Iba told him to play. It probably hurt him in the end."
Herron says he attended every single Olympic selection committee meeting and that Popovich was among the top 14-16 players in each of those discussions. But as the committee began to vote on the final roster, members who hadn't showed up at any of the previous meetings suddenly surfaced. When Herron asked why they were there, he says they told him, "We're here to get our guys on the team."
The process, Herron says, quickly dissolved into factions fighting for representation instead of choosing the top performers. When the final roster was announced, Popovich was left off.
"I've been aggravated about this for almost 50 years," Herron says. "Gregg belonged on that team."
Larry Brown was invited by Iba to attend the tryouts and was suitably impressed by Popovich's moxie, so much so that he invited him to try out for his ABA team in Denver later that fall (Popovich was among the final cuts).
"Pop was real tough and tenacious, like [Cavs guard Matthew] Dellavedova, although a little more athletic," Brown says. "But there were so many talented players there."
Doug Collins, one of four future NBA coaches who tried out for the team — Popovich, Mike D'Antoni and George Karl were the others — concurs that the selection process was political. Collins says he felt he was one of the best guards in camp, but when he bumped into coach Tommy Heinsohn, who was scouting the trials for the Celtics, Heinsohn told him, "They may not pick you. There is politics involved. You better get someone to fight for you." Collins called Will Robinson, his coach at Illinois State, who immediately hopped a plane to Colorado and began stumping for him. (Collins made the team).
Egan says Popovich, who did not enlist anyone to champion his cause, was frustrated and angry that he was left off the team and lamented the lack of emphasis on the defensive side of the ball. "He was battling with all these big name college players," Egan says. "It was an uphill battle. I didn't think of it at the time, but looking back, it gave him real motivation to be something in this game. And there's a reason he is attracted to hungry players who don't have big names."
Once such player, defensive whiz Bruce Bowen, had his number retired in 2012 by Popovich, in spite of a career average of just over six points a game.
Forty-four years after his Olympic experience, Popovich bristles when asked about the process. "I have never talked about that," he says. "They picked the right guys for the Olympics. That's all I've ever said."
"It was a kick in the gut," says R.C. Buford, his close friend and colleague from the Spurs. "He's never forgotten it."
---
WHEN POPOVICH ACCEPTED the job as head coach of Division III Pomona-Pitzer in 1979, he happily immersed himself in the school's academic culture. But when he decided to take a sabbatical in 1986, a common practice at the school, Popovich reached out to Coach Spear, who arranged for Popo to spend three months at North Carolina under the tutelage of Dean Smith — and three months with the cool, sockless Larry Brown, who had become the head coach at Kansas.
Brown had assembled a staff brimming with future basketball minds, among them Gentry, Bill Bayno, future Kansas coach Bill Self and a fellow named R.C. Buford.
Popovich and Buford were a curious pair. Robert Canterbury Buford, who hailed from a wealthy family, wore designer shades, drove a BMW and lived in a condo on the most exclusive golf course in Lawrence. "He had a nicer house than Larry Brown did," Gentry says.
Popovich commuted to Lawrence each day from Kansas City, where he crashed on the couch of his Air Force buddy Mike Thiesen. Popovich drove an old four-door town car "that was so long it didn't fit in the garage," Buford says. After late-night games or when the weather turned foul, Pop stayed with R.C.
Although Popovich and Buford had different personalities — Buford was the introvert, Popovich the resident wise ass — the two shared a common interest in thinking outside the box. They spent hours exchanging views on game strategy and philosophies on managing players.
"It was a PhD in basketball every day because of Larry's curiosity, which rubbed off on all of us," Buford says. When the nomadic Brown took the head Spurs job in 1988, he invited both Buford and Popovich to join his staff. At the time Pop only owned two sports coats — one from the Academy, the other a houndstooth blazer with elbow patches. For their first game, Pop chose the houndstooth but forgot to take the foil off the buttons from the dry cleaners.
"Larry was more concerned with getting that foil off Pop's coat than coaching the game," Buford laughs now. "That's how prepared we were for the NBA."
Brown says Popovich's apartment in San Antonio was practically barren. All he had was a bed, a sofa and chair. "He had nothing," Brown says. Popovich didn't care. He was focused on learning as much as he could from the charismatic Brown. Brown discovered that if he took his staff jogging they would relax and share their ideas. Pop didn't need that stimulation and bombarded Brown with new defensive schemes or creative out-of-bounds plays. The head coach adopted some of his assistants' ideas, but what he really wanted from Pop and R.C. was to deliver some hard truths for him.
Brown, Buford says, dreaded waiving players and often asked his two assistants to do the dirty work for him. Buford recalls having to tell Reggie Williams that he was being cut the morning after Christmas. Popovich drew the short straw of waiving Avery Johnson just after he returned from being a groomsman in David Robinson's wedding in December 1991.
Johnson says Pop called and informed him that coach Brown was standing right next to him. "Pop said, 'The bad news is we have to cut you,' " Johnson says. " 'The good news is you belong in this league and someone is going to sign you.' " An hour later the security guard at Johnson's condo complex informed him Popovich was downstairs. Johnson's wife protested — "I don't want to see Pop right now," she fumed — but Johnson let him up. "Pop was distraught," he says. "He knew I had put the work in."
Thirty-eight games into the 1991-92 NBA season, when Buford and Pop were still Spurs assistants, Brown abruptly left the team. Owner Red McCombs told reporters Brown asked to be terminated after the team started the year just 21-17. Buford held out hope that his friend Pop would get the nod as the interim coach, but general manager Bob Bass gave himself that title for the final 44 games.
Pop and Buford stayed on, but knew their days were numbered when, in the final days of that season, UNLV coach Jerry Tarkanian ambled onto the team bus. Pop said nothing, merely dropping his head. Asked about the ill-fated decision to hire Tark for the 1992-93 season instead of him, Pop says, "Well, it was interesting when they offered me a film job."
Tarkanian lasted only 29 games before he was fired. By then, Popovich was long gone. "But [Spurs owner] Red McCombs made the right decision," Pop adds. "I wasn't ready."
If Pop had been given that job, he never would have gone to work under Golden State coach Don Nelson, an unorthodox basketball mind and the pioneer of the point forward who often rolled out a three-guard lineup, long before "small ball" was coined. He created mismatches by pulling his big men away from the basket and spreading the floor, and was the first to institute the "Hack-a-Shaq."
Nelson hired Popovich at a time when he and his star player, Chris Webber, were barely speaking, so Popovich became the intermediary, the guy whose job it was to tell Webber the hard truths about himself. "Pop was great," Nellie says. "He'd tell Chris, 'You're just silly. You don't get it. You've got to mature.' Too bad he [Webber] didn't listen. It took him until he was 35 to get there, and by then it was too late for us."
Avery Johnson would be reunited with Popovich in the early 90s after Pop was finally elevated to the head coaching job. Long before the Spurs were hailed as the "model franchise," Johnson and Popovich trudged to grocery stores throughout Texas to erect portable hoops in the parking lot and cook hot dogs to get kids to come out and play basketball.
Johnson remembers Popovich yanking him into the film room one afternoon and showing him grainy footage of a skinny high schooler from Argentina with a beak nose. "See this kid?" Pop told Johnson excitedly. "We're going to draft him and stash him overseas for a while."
It was Manu Ginobili.
---
GREGG POPOVICH IS only interested in truth tellers.
When Patty Mills signed with the Spurs in 2012, Popovich promptly informed him he was fat. Then he went out and told the local media the same thing. "He did tell you guys that, so I guess I can't lie about it," says Mills. The public flogging spurred Mills into getting into the best shape of his young life and he developed into a reliable San Antonio reserve.
On June 3, 2014, before Game 1 of NBA Finals against the Miami Heat, Popovich called the team into the film room. Mills glanced up, expecting to see footage of Dwyane Wade; instead, the face of Eddie Mabo, the Australian activist who tirelessly worked to get rights of Indigenous Australians recognized, flashed on the screen. Mills, who is an Indigenous Australian, was moved to tears.
"For Pop to bring it up in that environment was just shocking to me," Mills says. "I didn't even know Pop knew who Eddie Mabo was."
Avery Johnson's moment of truth came in 1998, when Pop declared in front of the entire team that Johnson was "the worst defender he'd ever seen." Pop rolled film of Johnson giving up long defensive rebounds and snippets of his unwillingness to dive for loose balls. As his point guard stewed, Popovich calmly announced, "If you don't improve defensively, we're not going anywhere." A year later, Johnson and Pop went on to win the 1999 championship.
Former Spurs assistant Monty Williams lost his wife, Ingrid, in a tragic car accident last Feb. 10, and was left to grapple with his own grief, how to maintain his connection to basketball and how to be there to comfort his five young children, who were understandably shattered by their mom's death. Popovich recently made Williams, who spent only one season with San Antonio in 2004-2005 as a coaching staff intern, an offer: join the Spurs in any capacity you want, and come and go as needed.
When former assistant Mike Brown separated from his wife in 2002, his two young sons moved with her to Colorado. Brown's sister brought the boys to San Antonio for a visit, but when it was time to take them back to the airport, Brown's boys dissolved into tears. Brown, who had done the advance work for the upcoming road game against Chicago, called Popovich to let him know he was running a couple of minutes late.
"You better not come," Popovich barked.
"No, it's OK, my sister is with them," Brown replied.
"If you come to this plane," Popovich growled, "you're fired." Then he hung up.
Brown stayed behind and spent two extra days with his sons. When Popovich returned from the road trip, he administered a stern lecture on priorities. The message: family first, then basketball.
"People ask me all the time, 'Is he really that grumpy?' I tell them, 'Yes, but he's also that incredibly nice.' It's real and it's genuine. He's all about the truth."

Former Spurs assistant coach Mike Budenholzer
When Gentry got his first head coaching job, Pop called him a month in to assure him that all coaches hate the refs, but he needed to control his emotions a little better. When longtime assistant Mike Budenholzer got the Atlanta Hawks job, Pop advised him to "do something about those faces. It projects the wrong image."
As an eager Spurs assistant, Budenholzer was prone to peppering Popovich with new ideas. "Pop would tell me to shut the f— up on a regular basis," Budenholzer says "He'd say, 'Bud, stop, I'm sick of hearing it.' People ask me all the time, 'Is he really that grumpy?' I tell them, 'Yes, but he's also that incredibly nice.' It's real and it's genuine. He's all about the truth."
And sometimes, the truth is crushing, like when San Antonio was up five points with 28 seconds to go in Game 6 of the 2014 Finals against Miami and security wheeled out the ropes so celebratory Spurs fans didn't spill onto the court. Then the Spurs blew the game. Asked in the postgame news conference what he told his team, Popovich declared, "I told them I loved them."
---
POPOVICH HAS LOST 37 pounds. He will be 70 in 2020, the year he actually gets to coach the U.S. Olympic basketball team, and he's determined to be as buff as his players.
So he hops on the treadmill every day, flapping his arms, Buford says, "like a crazy Serbian." (Popovich is, in fact, half Serbian and half Croatian). He does core work and snaps those heavy, thick training ropes with deftness and determination. "I can do it better than half our guys," he boasts.
In truth, it is a minor miracle Popovich was given the Olympic job. In 2004, he assisted Brown on the 2004 Olympic team that stumbled to a bronze medal — a disaster, Gentry says, that was "the lowest of the low" for his friends.
Buford says as flawed as the selection process was in 1972, "I can tell you it was equally bad, if not worse in '04."
Brown says the 2004 team only practiced a dozen times in advance of the games. Because Karl Malone (family death) and Kobe Bryant (sexual assault allegations) pulled out, it left them with a young, inexperienced nucleus. His players were unnerved by a bombing in a nearby hotel while they played an exhibition game in Turkey. Without practice time, there was little opportunity to develop any chemistry.
"We didn't have a chance to build a team," Brown says. "We threw those kids into a terrible situation. Pop and I talk about it all the time. I say to him, 'What could I have done better?' What I hate most about it is I think it cost Pop his chance at the job."
Indeed, USA Basketball boss Jerry Colangelo tabbed Mike Krzyzewksi to lead the 2008 Dream Team, bypassing Popovich after a phone interview and a discussed face-to-face meeting that never materialized — a breach of faith that Popovich, who had built a life on being a man of his word, couldn't reconcile. Colangelo's public comments regarding the process irked Popovich and led to an icy relationship many thought would never be repaired. But when Colangelo reached out to Popovich last spring to gauge his interest in succeeding Coach K, Pop jumped at the chance, his patriotism superseding any ill feelings that he previously harbored.
In the meantime, the Spurs signed coveted free agent LaMarcus Aldridge, posted their best record in franchise history and continued to reboot their nucleus on the fly.
That doesn't mean the season was without its share of hard truths. Last March 19, in one of their mostly highly anticipated regular-season games, Popovich made the difficult decision to supplant Tim Duncan in the starting lineup with Boris Diaw against the defending champion Golden State Warriors. Duncan played only eight minutes.
"I know it was hard on Tim," Buford says. "But he and Pop have put in the time in that relationship that enables them to be real and honest and face those difficult circumstances. It's what allows Pop to coach guys hard and tell them the truth as he sees it, then be open to hearing the truth as they see it."
So let the masses believe that Popovich is a heartless jerk who delights in humiliating those sideline reporters. Perception, sometimes, is the ideal cloak to conceal reality. "People decide what they think they see in you," Popovich says. "It's like being in a political race. You read the party's agenda and people just repeat it over and over again — like this shtick with me at the end of quarters. I'm just having fun with it."
The team's continuity, Pop explains, is why they succeed. Owner Peter Holt, Popovich and Buford have unconditionally backed one another for 22 years. "With that familiarity, there's no blame," Pop says. "It's all collegial, it's all participatory, and so over the years that allows us to make decisions that, if they weren't the greatest, we can absorb because there's no blame. So we move on.
"A lot of organizations, for whatever reason, don't take the time to get to that point. So we're pretty fortunate. "So to say, 'We're going to be the Spurs?' There's no such thing. It's not that we're the greatest ever. It's just what we have. So, what, is everyone going to be the Warriors now? They can't."
The Spurs will continue to let their wives travel on the team plane. They'll barely (if ever) practice. They'll work to unearth the next sports science advance and have already built a state-of-the-art practice facility with top-shelf acoustics. Their coach will continue to demand excellence, and no one will blink when he blasts Kawhi Leonard late in Game 1 of a 2016 opening playoff round blowout win against Memphis for not closing out on Vince Carter, hours before Leonard is named Defensive Player of the Year for the second season in a row. "I want to be coached," Kawhi said at the time. "I thank him for that."
The best regular season in Spurs history ended in a six-game playoff series lost to the Thunder. To some, the Spurs' moniker as the "model franchise" is in jeopardy, because so many NBA owners crave instant results.
"Pop and R.C. are ovens, not microwaves," Johnson says. "They can wait when they know it's worth it."
So the Spurs will continue to stay the course. And they will, above all, believe in the truths of Gregg Popovich, the newly minted Olympic maestro with the bark of a pit bull that doesn't, in the end, ever really bite at all.
Sharing is caring! Share this FreeWinningPicks post with your friends!