2016 Rio Olympics results: USA swimming, diving win medals on Day 3
Day 2 was a good one for the U.S., taking home gold medals in swimming and dominating women's gymnastics.
So far it's been slower on Day 3 for the Americans, but more medals are sure to come in the swimming finals later tonight.
Check out our live blog to see the latest updates on the night's action.
Day 3 Medal Count
Day 3 U.S. medals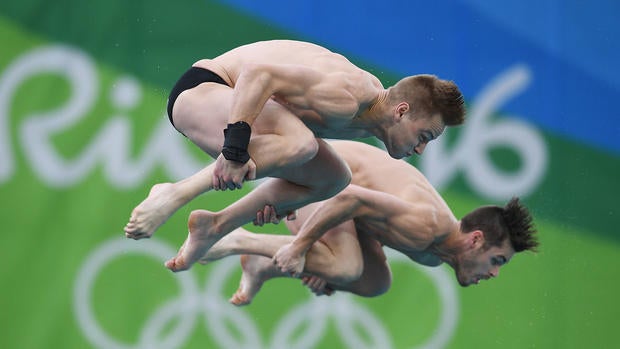 David Boudia and Steele Johnson took home silver on Monday. Getty Images
Gold
Ryan Murphy, Men's 100m backstroke (swimming)
Silver
David Boudia and Steele Johnson, Men's synchronized 10m platform (diving)
Kathleen Baker, Women's 100m backstroke
Bronze
Conor Dwyer, Men's 200m freestyle (swimming)
David Plummer, Men's 100m backstroke
Highlights
In sync: David Boudia and Steele Johnson had a strong showing in the synchronized 10m platform diving final, taking home a silver medal. They finished well behind the first-place Chinese divers.
For more information, head to our Olympics home page.
Sharing is caring! Share this FreeWinningPicks post with your friends!