Rio Olympics 2016: Michael Phelps will swim in 4x100m relay final
Michael Phelps was a part of one of the most memorable relays in Olympic swimming history in 2008. He'll try for a similar result at the 2016 Rio Games.
Phelps will swim the second leg for Team USA in the men's 4x100m freestyle relay Sunday night, even though he did not compete in any freestyle events at the U.S. trials or in the preliminaries in Rio.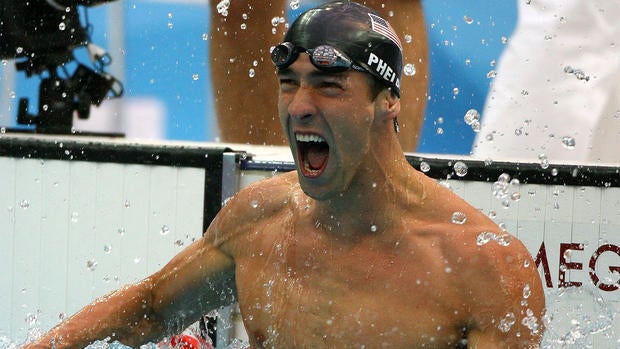 Michael Phelps is expected to swim in the 4x100m relay final. Getty Images
Phelps has been a part of the relay team since 2004 and hopes to get revenge after losing to France in 2012.
"That's something I've had the privilege to be a part of since 2004, and I'm hoping to have the opportunity again," Phelps said of swimming the relay. "It's always super-fast and there are always some wild, crazy splits that take place."
Jimmy Feigen, Ryan Held, Blake Pieroni and Anthony Ervin qualified second for the U.S. on Sunday afternoon, just behind Russia and ahead of Australia. Only Held will swim in the final.
It's common for the athletes who swim in the relay finals to skip preliminary races.
Team USA's relay lineup (via Nicole Auerbach) for the final is Caeleb Dressel, followed by Phelps, then Held, with Nathan Adrian bringing it home.
Check out Phelps' full schedule for the Rio Olympics.
Sharing is caring! Share this FreeWinningPicks post with your friends!