Woman boycotts hearing after Florida picks booster to hear Callaway assault case – CBS sports.com (blog)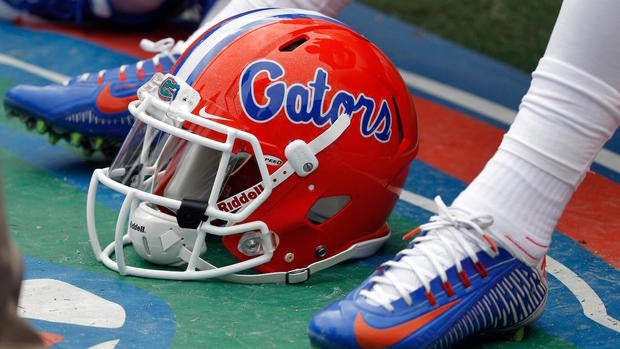 Updated at 3 p.m.: The University of Florida's public affairs office provided the following statement to CBS Sports, noting that it is prohibited under state and federal law from commenting on a specific student disciplinary matter.
Our student conduct process may be handled by a hearing officer, who could be a university employee or an outside professional, or by a committee of faculty and students.

Any hearing officer and all committee members are trained and vetted for their impartiality. A hearing officer or committee member would not be disqualified or lack objectivity simply because he or she had been a student athlete decades earlier or purchases athletic tickets as more than 90,000 people do each year.
Original story:
A woman accusing two Florida football players of sexually assaulting her has decided to boycott her Title IX hearing because the school has appointed a football booster to adjudicate her case.
The woman alleges that players Treon Harris and Antonio Callaway sexually assaulted her in December.
ESPN obtained a letter from the woman's attorney, John Clune, to the UF deputy general counsel, Amy Hass, to inform the school of the alleged victim's decision to boycott the Title IX hearing. Her parents and five witnesses are taking the same action
"This has been a difficult decision but as I previously indicated to you, the fact that UF has hired a football booster to adjudicate a sexual assault allegation against one of the team's own football players is a fundamentally skewed process in which [the complainant] refuses to participate," wrote Clune in the letter. "To be clear, [the complainant] remains very willing to participate in a fair and unbiased disciplinary process. Mr. Calloway's behavior has had a great impact on her life and continuing as a student at UF is of great importance to her and her future."
Schools are allowed to establish their own structure for Title IX hearing, but the U.S. Department of Education guidelines state "a school's investigation and hearing process cannot be equitable unless they are impartial. Therefore, any real or perceived conflicts of interest between the fact-finder or decision-maker and the parties should be disclosed."
The booster in question is attorney Jake Schickel, who not only received his law degree from Florida but was a track and field athlete at the school and remains a Gator Booster who donates thousands of dollars annually to the football, basketball and scholarship programs.
In a different letter to Hass, Clune makes it clear that he's not questioning Shickel's integrity or ability to hear the case, though he is pointing out the conflict of interest writing "quite frankly, short of finding a relative of Mr. Calloway, I'm not sure how UF could have found someone with more conflicts [than] Mr. Schickel."
Amy Osteryoung, partner of the Gainesville, Florida, law firm Johnson & Osteryoung that is representing Callaway, was not impressed by the attorney's move in a statement obtained by CBS Sports.
We have read what the complainant's attorney has released to the press.

We consider his actions inappropriate and an attempt at intimidation.

Since the complainant's attorney has chosen to go to the press in this matter, we assume that he will be releasing the hundreds of pages that made up the University of Florida's investigation. We assume that he will be releasing the sworn affidavits in this case. We assume that he will be releasing the complainant's text messages in the investigation. We assume that he will be releasing the complainant's multitude of varying and conflicting stories.

We are not going to besmirch his client in the press. The totality of the investigation which is over one-thousand (1,000 pages) will do that for us. Our client has asked us not to release anything at this point. Because of the conduct of the complainant's attorney, that may change in the future.
Both Callaway and Harris were suspended in January for violating the school's code of conduct policy. Harris has since announced his decision to transfer from Florida and has been released from his scholarship. Callaway returned to team workouts and on-campus classes in the fall and was present for the first day of fall practice on Thursday.
Sharing is caring! Share this FreeWinningPicks post with your friends!