Heyman: Jays, Mets among deadline winners
The trade deadline week saw three ace pitchers move, along with arguably the game's best shortstop. Sure, the final day was mostly a dud. But all the days leading up to the last one were nothing short of a thrill ride.
As it turned out, almost all of the best work was done in the days that led up to deadline day, with top pitchers David Price, Johnny Cueto and Cole Hamels all changing addresses in a trio of big deals during the week, and franchise shortstop Troy Tulowitzki finally being dealt after years of discussion about that very possibility.
Some very good prospects went in deals, and fairly, some of the winners were teams that shed veterans and added useful future pieces. It obviously wasn't just the acquirers of the aces and Tulo that came out ahead, though the Blue Jays certainly get extra points for obtaining exactly half of the four best players.
Without further ado, our annual trade-deadline list of winners and losers …
Winners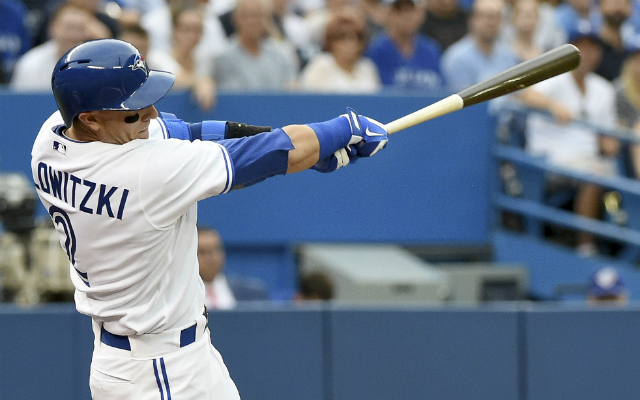 With Troy Tulowitzki, the Blue Jays added to what was already a potent offense. (USATSI)
1. Blue Jays : This team is full of surprises, and they pulled off two beauties this week, following up the late-night trade for Tulo with the acquisition of Price, one of baseball's very best pitchers. Toronto was already a wild-card threat with baseball's best offense (to date, it's not even close), but it looks like a potential powerhouse team now. Price gives them the ace they haven't had since Roy Halladay left town, and Tulo is an upgrade both offensively and defensively over Jose Reyes, who was showing some signs of slippage. For good measure, they added two bullpen pieces, the very veteran LaTroy Hawkins who came from Colorado with Tulo, and Mark Lowe, who was having a career year in Seattle. Tulo obviously comes with some risk, especially now that he's playing home games on turf, but the belief here is that he will be re-energized now that he's out of his Colorado comfort zone.
2. Royals: Johnny Cueto is one of baseball's best and most underrated great pitchers. His ERA is the second best in baseball to Clayton Kershaw since 2011, and he is more than a worthy Kansas City replacement for James Shields (albeit a half-year later). The Royals already looked like the best team in the American League, and this makes them that much better. One quibble: Ben Zobrist is a help, and they surely needed to add another hitter with Alex Gordon still out several more weeks, but they may have overpaid for him.
3. Astros: Their first move to acquire Houston's own Scott Kazmir is already paying dividends, as he's pitched two excellent games for the Astros already. Perhaps Kazmir is one of those guys who likes being near home (he is a former first-round pick out of Cypress Falls High in Houston), because he is pitching even better than he did in Oakland, where his 2.28 ERA was aided a bit by pitching home games in pitcher-friendly O.Co Coliseum. Carlos Gomez brings a little more proven offense in center field, and Mike Fiers will round out the rotation, though the Brewers should feel good about getting center field prospect Brett Phillips — an "absolute stud," says one scout — back in the Gomez-Fiers deal. They tried to bolster a vastly-improved bullpen by importing superstar closer Aroldis Chapman but in the end full short.
4. Rangers: They loved Cole Hamels from the start, and did what they could to provide ace Yu Darvish with a worthy partner at the top of their rotation starting in 2016 when Darvish returns. Some suggested Hamels is not really a bargain at $22.5 million a year, but the reality is that he's signed to a very sensible deal in terms of the length, with three more years to go. Plus, by sending Matt Harrison to Philly in the deal (and receiving $9.5 million back), the Phillies are effectively paying less than half Hamels' deal. Sure, the prospect loss hurt a bit. But one thing about the Rangers is that they always seem to know where to find prospects.
5. Giants: San Francisco is one team that makes great trade deadline moves, and that's part of the reason they've won three rings in five years (remember Marco Scutaro?). Mike Leake is a fine and hot starter with a 1.25 ERA this month who should fit in nicely there and give Madison Bumgarner a run for his money as a hitter. Tim Hudson goes to the pen, giving the Giants the best rotation depth in baseball (Ryan Vogelsong and Yusmeiro Petit were already in the pen).
6. Mets: Yoenis Cespedes is just what they needed for their floundering offense, and with Travis d'Arnaud coming back, and yes, maybe even David Wright coming back, they may hit a lot better in the second half. Juan Uribe and Kelly Johnson were nice depth pickups, and Tyler Clippard adds to a pen that's questionable, with Jeurys Familia struggling and Jenrry Mejia gone with his second PED suspension. Good job, fellas, but it still feels like they need more help in the pen.
7. Phillies: They sure took their time trading Hamels, but when they did, they did pretty well by getting Jorge Alfaro, exactly the type of catching prospect they needed, plus the talented outfielder Nick Williams and three pitching prospects along with Harrison. Word is, they would have liked to have also gotten top outfield prospect Nomar Mazara, but they still did fine. Three pitching prospects sweeten the deal. Unfortunately, they are still stuck with Phillie icons Ryan Howard, Chase Utley, and Carlos Ruiz, plus Aaron Harang and others.
8. Orioles: Gerardo Parra is having a big year and makes a reasonably $6 million and change. Yet, the Brewers must not have found the market that great for him. He is hitting .328, after all. One interested team even have the nerve to suggest that Milwaukee pay some of his underpriced contract. At least Baltimore is paying the freight, though pitching prospect Zach Davies doesn't quite seem like enough.
9. A's: To have gotten talented young lefthander Sean Manaea for a utilityman rental (OK, it's probably not fair to call Zobrist a utilityman) is nothing short of a coup. The market for Tyler Clippard, who was having a so-so season, wasn't very strong. But Manaea makes it all worth it.
10. Indians: To have gotten a nice pitching prospect back for a struggling Brandon Moss seems like a gift. Moss, who's been a big hitter in the past, had an OPS below .700 when dealt for lefthanded pitcher Rob Kaminsky. Kaminsky is 20 and has a dynamic breaking ball. Good get.
Losers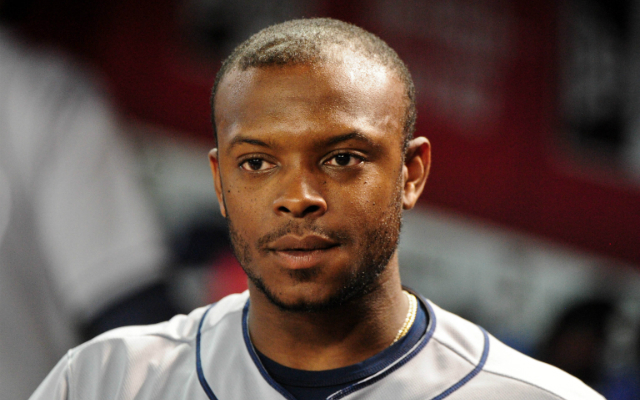 After much speculation, Justin Upton remained with the Padres beyond the deadline. (USATSI)
1. Padres: Wheover guessed the Padres would do nothing besides adding lefty reliever Marc Rzepczynski, who's even harder to spell than hit, at the deadline, wins the big prize. The Padres put themselves in a bind with lots of big winter moves that haven't all panned out to this point. Then, after a winter of doing anything and everything, they did basically nothing. My suspicion is the Padres are right that they a lot better than they've played so far, and they will end up with a winning record. Their problem is that they're going to have to beat out at least one of the Dodgers, Giants and Pirates to make the playoffs, which is quite an improbability indeed. They had a chance to deal star closer Craig Kimbrel to the Yankees for top shortstop prospect Jorge Mateo and send back a lot of Jedd Gyorko's sunk contract but decided to hold onto one of the game's two best closers and keep the whole gang together. The real surprise, though, was holding all the free agents to be – Justin Upton, Ian Kennedy and Will Venable. It seems they didn't have the expected market for Upton, so they figure they'll try to win as many games as possible, then take the draft choice when he rejects the qualifying offer. That makes some sense. The problem is the likelihood is they don't make the playoffs with their record (for them) $110-million payroll, and they no longer have the farm system after trading so many pieces to get Upton, Kimbrel, Matt Kemp and others to provide much confidence that they'll be any better next year.
2. Reds: There was a lot of talk about trading the superstar closer Chapman and talented outfielder Jay Bruce, but in the end they just went halfway on their rebuild. GM Walt Jocketty called it a "reboot," not a rebuild. But it looks more like just a half a rebuild from here. Without Cueto going forward (and with veterans on overpriced contracts), it still seems hard to believe they can contend soon. The three guys they got for Cueto all have ability but they may also be relievers. Keury Mella, one of two who came for Leake, has a nice fastball but needs work on his secondary pitches.
3. White Sox: It isn't their fault. They just got stuck in no man's land. When you're 3 1/2 games out but haven't hit (or for that matter, played very good defense), it's hard to imagine you're an honest-to-goodness contender. There is hope, however, as just about every one of their postion players has underperformed, and Alexei Ramirez and Melky Cabrera seem to have awakened from their moribund starts. Plus, the AL wild card situation isn't nearly as daunting as the NL's.
4. Dodgers: Only they (and apparently the Braves and Marlins) could pull off a 13-player, three-way trade. When someone can figure it all out, please, get back to me. But I will say this. If you're going to run your payroll to $280 million and your tax to $40 million (they are at the 40-percent rate on overage), please come up with better rotation-mates for the great Zack Greinke and even greater Clayton Kershaw than Alex Wood and Mat Latos. Wood is solid and Latos is quirky, but this is something short of the super rotation we were all expecting. Everyone knows they wanted Cueto, Hamels or Price, three men befitting baseball's best-paying team, but they fell far short of that. Another interesting question is why they felt the need to trade Cuban hitting star Hector Olivera after giving him a $28-million bonus. Beyond the record payroll, they've spent a ton on guys who aren't even with them anymore. The good news: The guys they do have could easily be good enough to win a World Series.
5. Cardinals: It's hard to get on the Cardinals, as everything they do turns to gold. But Kaminsky seems like an overpay for a slumping Moss. Whatever, they continue make miracles with their great play on the field, no matter how many players they lose to injury.
6. Brewers : The Brewers picked up some very good prospects, including Phillips. And while they traded five guys, it seems like a bigger rebuild was in order here. Trading shortstop Jean Segura, who hasn't produced like his reputation, seems like it would have been a worthwhile endeavor since they have one of the game's best shortstop prospects in Orlando Arcia and another good one in Luis Sardinas. It's understandable why there were no takers for struggling starters Kyle Lohse and Matt Garza, but as with Cincinnati, it feels like they did half the job.
This entry passed through the Full-Text RSS service – if this is your content and you're reading it on someone else's site, please read the FAQ at fivefilters.org/content-only/faq.php#publishers.
Sharing is caring! Share this FreeWinningPicks post with your friends!