Which former college basketball players are competing in 2016 Rio Olympics – CBSSports.com
The college season is long gone, the NBA Playoffs have been over for almost a month, and now even NBA Summer League has wrapped up. We're just about out of basketball.
But wait — the Olympics are around the bend. Rio will have 12 teams competing for gold. And there's a college basketball angle to this.
Of the 144 roster spots on the 12 teams, 40 players have played NCAA college basketball. More than half of those players are represented on two squads: USA and Nigeria — although some rosters, such as the 12-man Nigerian team has not officially been decided. For Nigeria, I took the most likely 12, guys who will be no-brainer picks in addition to players who've been on recent national-team competition and been playing a lot this month at Nigeria's trials in Las Vegas.
It's an interesting spread across the sport. Surprisingly, because guys like LeBron James, Dwight Howard and Kobe Bryant aren't on this year's team, the USA is void of any players who skipped college in the prep-to-pro era.
The Nigerian team highlights what's become the norm. The country has been producing basketball talent for decades, so much so now that dozens of players each year are recruited by American colleges after being brought to America. There are really frustrating stories of people falling through the cracks , and other huge successes — like Al-Farouq Aminu, Michael Gbinije and Festus Ezeli.
First, here's how each national team breaks down in terms of former college players on its roster.
USA
Carmelo Anthony, Syracuse
Harrison Barnes, North Carolina
Jimmy Butler, Marquette
Demarcus Cousins, Kentucky
DeMar DeRozan, USC
Kevin Durant, Texas
Paul George, Fresno State
Draymond Green, Michigan State
Kyrie Irving, Duke
DeAndre Jordan, Texas A&M
Kyle Lowry, Villanova
Klay Thompson, Washington State
Nigeria
Alade Aminu, Georgia Tech
Al-Farouq Aminu, Wake Forest
Festus Ezeli, Vanderbilt
Michael Gbinije, Syracuse
Ebi Ere, Oklahoma
Shane Lawal, Wayne State
Chamberlain Oguchi, Illinois State
Stan Okoye, VMI
Jamal Olasewere, LIU
Ekpe Udoh, Baylor
Michael Umeh, UNLV
Ben Uzoh, Tulsa
Australia
Cameron Bairstow, New Mexico
Aron Baynes, Washington State
Andrew Bogut, Utah
Ryan Broekhoff, Valparaiso
Matthew Dellavedova, St. Mary's
Kevin Lisch, Saint Louis
Damian Martin, Loyola Marymount
Patty Mills, St. Mary's
Brock Motum, Washington State
Venezuela
David Cubillán, Marquette
Greg Echenique, Creighton
Anthony Perez, Ole Miss
Greivis Vásquez, Maryland
Lithuania
Damonta Sabonis, Gonzaga
Antanas Kavaliauskas, Texas A&M
Argentina
Patrico Garino, George Washington
Other nations who have qualified are Brazil, China, Croatia, France, Serbia, Spain. Those nation's are not expected to have any former or current college players on their rosters.
2016 basketball Olympians by school
In terms of schools represented in the 2016 Rio games, Washington State leads with three players headed to Rio. There are 32 schools total.
Washington State: 3 (Klay Thompson, USA; Aron Baynes, Australia; Brock Motum, Australia)
Marquette: 2 (Jimmy Butler, USA; David Cubillán, Venezuela)
St. Mary's: 2 (Matthew Dellavedova, Australia; Patty Mills, Australia)
Syracuse: 2 (Carmelo Anthony, USA; Michael Gbinje, Nigeria)
Texas A&M: 2 (DeAndre Jordan, USA ; Antanas Kavaliauskas, Lithuania)
Baylor: 1 (Ekpe Udoh, Nigeria)
Creighton: 1 (Greg Echenique, Venezuela)
Duke: 1 (Kyrie Irving, USA)
Fresno State: 1 (Paul George, USA)
George Washington: 1 (Patricio Garino, Argentina)
Georgia Tech: 1 (Alade Aminu, Nigeria)
Gonzaga: 1 (Domantas Sabonis, Lithuania)
Illinois State: 1 (Chamberlain Oguchi, Nigeria)
Kentucky: 1 (Demarcus Cousins, USA)
LIU Brooklyn: 1 (Jamal Olasewere, Nigeria)
Loyola Marymount: 1 (Damian Martin, Australia)
Michigan State: 1 (Draymond Green, USA)
New Mexico: 1 (Cameron Bairstow, Australia)
North Carolina: 1 (Harrison Barnes, USA)
Ole Miss: 1 (Anthony Perez, Venezuela)
Saint Louis: 1 (Kevin Lisch, Australia)
Texas: 1 (Kevin Durant, USA)
Tulsa: 1 (Ben Uzoh, Nigeria)
Villanova: 1 (Kyle Lowry, USA)
UNLV: 1 (Michael Umeh, Nigeria)
USC: 1 (DeMar DeRozan, USA)
Utah: 1 (Andrew Bogut, Australia)
Valparaiso: 1 (Ryan Broekhoff, Australia)
Vanderbilt: 1 (Festus Ezeli, Nigeria)
VMI: 1 (Stan Okoye, Nigeria)
Wake Forest: 1 (Al-Farouq Aminu, Nigeria)
Wayne State: 1 (Shane Lawal, Nigeria)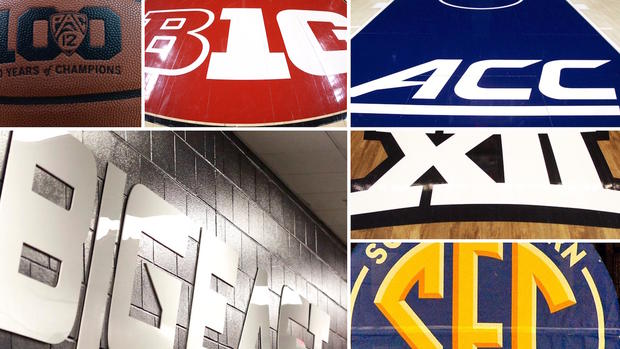 The ACC leads all leagues with six in the Olympics. USATSI

2016 basketball Olympians by conference
Fourteen of Division I's 32 conferences will be represented in Rio. Now, because we've had conference alignment the last few years, things can get a little tricky. So this is how I decided on a few guys: Leagues were credited based on when players were at or committed to said school and in said league. So Syracuse, now in the ACC, gets Big East nod for Carmelo Anthony. Similarly for Utah, currently in the Pac-12, but was a Mountain West program when Andrew Bogut chose to play there. For a player like Greg Echenique, he started his career at Rutgers but played most of his college ball at Creighton when that school was in the Missouri Valley.
ACC: 6
Big 12: 5
Pac-12: 4
Mountain West: 4
West Coast: 3
Big East: 4
SEC: 3
Atlantic 10: 2
Missouri Valley: 2
Big South: 1
Big Ten: 1
Conference USA: 1
Horizon League: 1
Northeast: 1
NCAA Division II: 1
Sharing is caring! Share this FreeWinningPicks post with your friends!