Jerry Jones: Cowboys 'most likely' won't trade the No. 4 pick in draft – CBSSports.com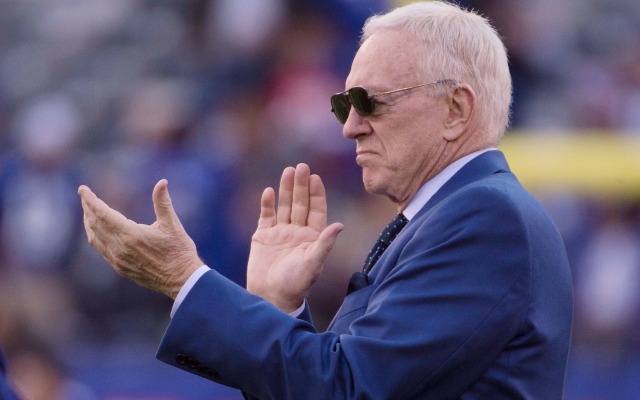 Thanks to the two recent trades that rearranged the order of the first two draft picks, the Cowboys are sitting pretty heading into Thursday's festivities.
They won't have access to a quarterback of Jared Goff's or Carson Wentz's caliber, but because of those two trades, they will pretty much be able to snag the top non-quarterback prospect of their choosing. After all, only the Chargers at No. 3 will pick a positional player before the Cowboys.
And by the sound of it, that's an appealing situation for the Cowboys, who aren't all that interested in trading the rights to the fourth pick. When asked on Monday if he thought they would trade away the pick, Cowboys owner Jerry Jones indicated his team will stay at its current position.
"Most likely stay," Jones said, via the Star-Telegram's video of the press conference. "We got a chance to have an outstanding, to say the least, player there if you make any assumptions at all about how those first two picks are going to go. So we'll more than likely stay. It's a good spot."
So, who should the Cowboys target with the fourth pick? Well, as previously mentioned, that won't be a quarterback, even if Tony Romo is 36. As the Cowboys' own website reported, Jones said that drafting Romo's successor isn't a "high enough priority to make a bad decision or a forced decision."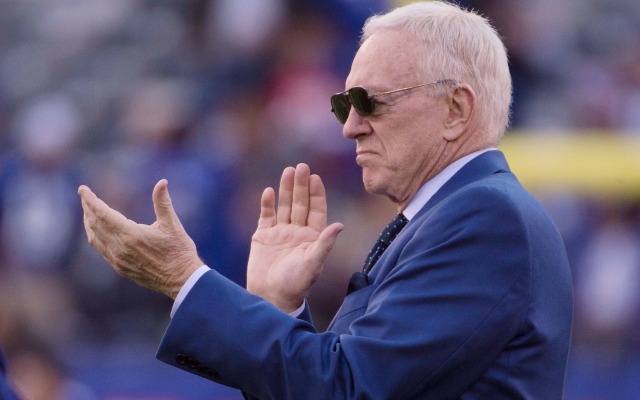 Jerry Jones doesn't sound like he wants to trade the fourth pick. (USATSI)
Instead, upgrading the defense makes the most sense. That's their biggest priority. Without free agent Greg Hardy, and the suspended Randy Gregory and Demarcus Lawrence, the Cowboys have an immediate need at defensive line. Ohio State pass rusher Joey Bosa could fill that gap. Or the team could opt to shore up a porous secondary.
Our five mock drafters are currently split, with three of them speculating that Bosa will be the Cowboys' pick and the other two predicting Jalen Ramsey.
Sharing is caring! Share this FreeWinningPicks post with your friends!